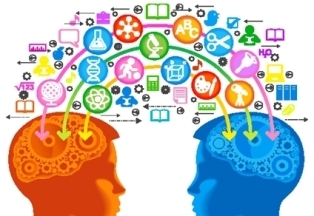 Risa Schulman, the scientist, shares in her August newsletter how important "communications" is in the scientific world.
sci·ence
/ˈsīəns/
"the intellectual and practical activity encompassing the systematic study of the structure and behavior of the physical and natural world through observation and experiment."
That's a fine general definition, but observations and experiments are just the beginning. It's a long road to creating a product and bringing it to market. In a time of crisis – which is not too strong a word for the state of our industry – accurate, precise and specific communication is essential.
More and more, I am called on to "translate" scientific evidence for various audiences: ingredient suppliers, marketers, trade media, investors, and legal representatives. Some recent projects illustrate the variety of this work. The vocabulary and communications styles vary dramatically according to audience, but all are based on hard science.
---
The Next Generation Claims Dossier
The claims substantiation dossier is a powerful tool, and the core of my work as scientist and communicator. I recently analyzed clinical studies and prepared a "next generation" dossier for PLT Health Solutions for their Synapsa Natural Memory Support product. This effort was part of the PLT360 initiative, for which the company recently won Nutrition Business Journal's Award for Supply Chain Transparency. I believe this kind of rigorous evaluation is vitally important to instilling consumer trust in our industry.
"This next-generation claims dossier is a new way of thinking and communicating. Customers tell us that this type of documentation can save 6 months of product development time. Risa was essential to the Synapsa claims dossier. Her familiarity with the current regulatory environment and the needs of consumer products companies informed the rigor with which she reviewed our science."
Barbara Davis, PhD, RD
VP, Medical & Scientific Affairs
PLT Health Solutions
---

The Need to Simplify…
Simplifying complex science was required to demystify infant formula for parents in two WebMD articles – one on ingredients and the other on micronutrients — on behalf of Plum Organics.
---
…While Recognizing that Science is Not Absolute
But I caution against oversimplification in a Nutrition Business Journal article, "Getting Comfortable in the Gray Area: Absolutes are a rare commodity in science." While the full article is for subscribers only, a key takeaway is that science is empirical, not absolute. Our understanding increases over time, but nothing is really "scientifically proven" and we cannot make that claim. Key takeaways include:
We don't always understand everything, even with the science we've done (there's the humbling part).
Nothing is ever "proven" in science. We are just more (or less) strongly convinced and more (or less) far along in understanding the real picture.
Every body of scientific literature is a story that is building itself, piece by piece, to an ever stronger or weaker consensus.
---
Claims Confusion
"Confusion" is a mild way to state the challenges facing our industry when it comes to substantiating claims, as those of you who attended the recent NBJ Summit can attest. I helped untangle Ingredient Claims Confusion – a subject I am passionate about — for the New Hope Network in a webinar, (archived online), and a resource guide, (available for download).
---
Inspiring Confidence
All of this work has a single goal – to inspire confidence in our stakeholders with detailed, evidence-based substantiation. It's a privilege to be contributing to an industry that helps improve so many people's lives and health.