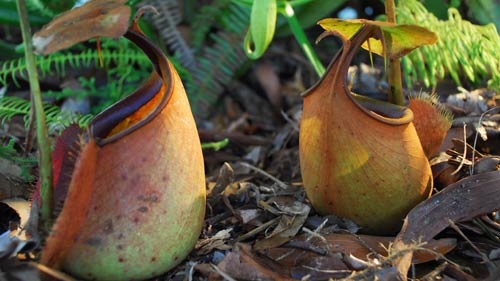 Bringing you another Tap Root favorite:
An episode of Nature from PBS
I have been watching Nature since I was a kid, and it is still as high quality and captivating as ever.  This episode shows just how unbelievable plants are…. more sophisticated than humans in many ways (That's right!!).  But at the very least, we learn that plants don't just sit there, they have BEHAVIORS, just like animals.
Did you know a vine can CHOOSE to twine itself around a juicy tomato plant instead of a less succulent neighbor?  How does it do that?  Would you believe it has to do with SMELLING?
How about that they can CALL OUT for help when under attack (who are they calling to?  what has four legs and flies?)
Here's a cool one: the nicotine that so many people crave is made by the tobacco plant to poison anything that munches on it… it can even tell which critter is munching on it today…
And this one is the most mind blowing – mother trees that nurture their young…
You'll have an altogether different idea of plants after you watch this show… and understand just a little better how very amazing they are…
This episode was first aired at the beginning of April 2013, but you can watch it anytime online, click here.