The 2020 EXPO will not be rescheduled.
(Due to COVID-19)
March 2-6, 2021 – Anaheim, CA
PAST EXPO WEST Events
MARCH 2-9, 2019
The EXPO WEST and the Nutrition Capital Network (NCN) event will be in Anaheim, CA. Risa Schulman will be a speaker at the Nutrition Capital Network (NCN) Investor Orientation session from 3/5-3/7. The speaking event will be exclusive to NCN members and presenters.
MARCH 7-11, 2018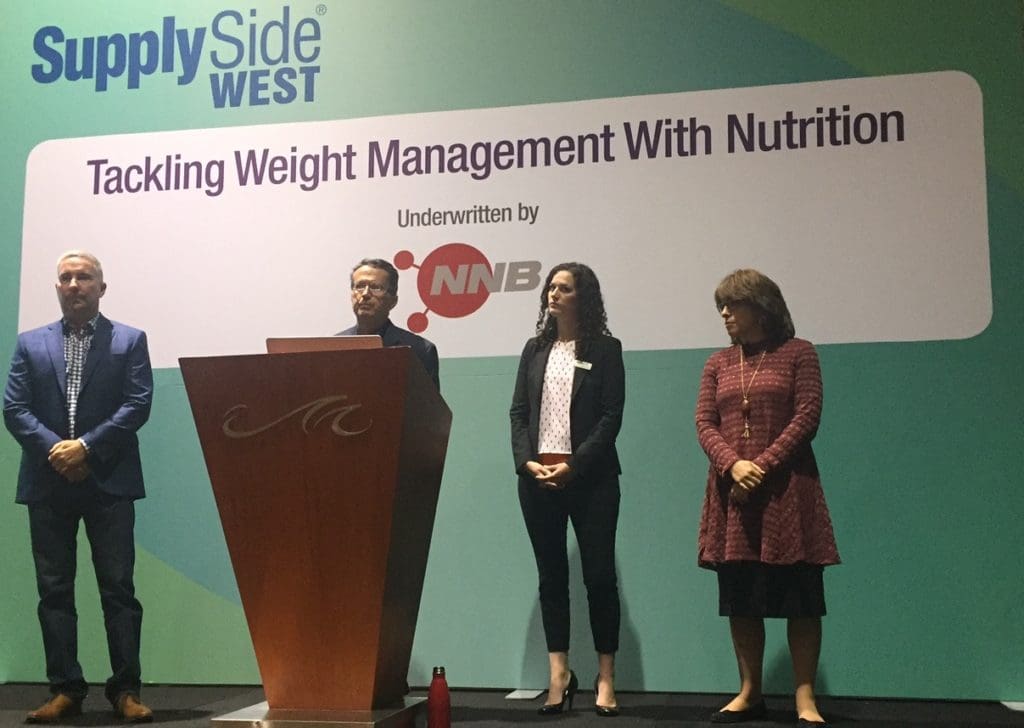 MARCH 8-12, 2017
Risa Schulman Ph.D. (far right) spoke on one of the panels at the convention. The topic discussed was "Tackling Weight Management with Nutrition".
MARCH 9-13, 2016
Focus on trust just what the natural products industry needs with "Natural Products Expo West keynote inspires paradigm shift" by Risa Schulman.
MARCH 8-10, 2012
Risa Schulman interviewed at the NUTRACON conference in 2012 – "Engredea: How to create a successful company". (see video below) The conference where this was recorded was Nutracon, March 6-7, 2012 Anaheim, CA. Nutracon is a small satellite conference that happens just before the umbrella conference Natural Products Expo West. Engredea is a specialty conference that happens within the Expo West event. I also spoke at Engredea.
Let us know if you will be attending the next annual Natural Products EXPO West!