This 2-part series will help demystify what's in baby's formula.
Article By: Risa Schulman, PhD,
Wellness Advisory Panel member for Plum Organics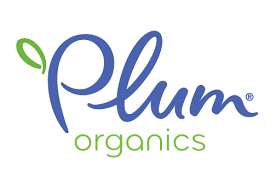 PART I
Baby Formula: 3 Ingredients to Know

In this first part of this 2-part series Risa Schulman, a science consultant for natural products and a member of the Wellness Advisory Panel for Plum Organics looks at the major components of baby food and other ingredients that fuel baby's amazing healthy growth and development in the first year of life. More about Carbohydrates, Fats, and Proteins…. in the article on WebMD
PART II
What's in your baby formula?
In Part II, we'll look at the micronutrients – all those minerals and vitamins, plus additional components like DHA – that make up the 'less than 1%' ingredients you see on the product label. … read What's In Your Baby's Formula? Part 2: The Micronutrients…. in the article on WebMD
Sign up on our newsletter to the right for a quarterly update on articles, projects, and trends in the natural products industry.